⬆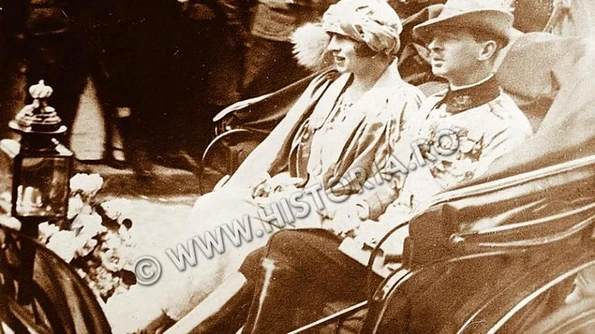 How to Avoid a Royal Scandal: Carol II's Marriage
The heir to the throne of Romania, Carol, married Princess Helen of Greece and Denmark on March 10th, 1921. Yet, the Romanian press almost missed this important event.
As of now, a fairly non important event – such as a simple party attended by the British Crown Prince who leaves with a lady on his arm – would keep the press busy for a great amount of time. Yet, the March 10th, 1921 marriage of the Romanian Crown Prince was almost unknown to the press.
The explanations for this are very different. On one hand, the Romanians thought very highly of the monarchy and trusted it very much:these particular feelings were further strengthened by the new agrarian and electoral laws and especially, by the victory in the Great War. Under these circumstances, the press could not endanger the very positive image the monarchy enjoyed by creating a scandal out of Carol's marriage.
On the other hand, the conditions of this marriage were very much known to the general public. By and large, it was thought that the time had come for Prince Carol to end the love affairs of his youth, in order to concentrate-as his father, King Ferdinand, did-on the affairs of the state. Perhaps the fact that the marriage took place in Greece ensured the great level of secrecy which surrounded the union of Crown Prince Carol and Princess Helen.
The Royal Family of Romania decided it was high time they did something to make the people forget about Prince Carol's dishonour during the war:in 1918, he fled to Odessa where he married Zizi Lambrino (Ioana Maria Valentina Lambrino).
They managed to annul the marriage and thus, the Prince was brought home and ordered to marry the Princess of Greece, in order to strengthen Bucharest's relations with Athens. Mihai's birth on Octomber 25th, 1921 was supposed to consolidate the marriage which the press almost missed in March the same year.
The "Universul" newspaper contributed to this by announcing the marriage of the Crown Prince on its front page in a very short article. Ironically, this event in Carol's life meant exactly as much as the amount of attention the press offered it:almost nothing. Shortly after Mihai's birth, Prince Carol gave up his royal and fatherly attributions by choosing to leave the country in 1925 with his new mistress Elena Lupescu.
Three years later, Carol and Helen divorced and only urged by the Government, did they manage to temporarily reconcile in 1930. Princess Helen-as she was known after 1926 – decided to exile herself to Italy.
In 1940, Mihai became King of Romania and decided to award her the title of Queen Mother Helen of Romania. Thus, she returned to Bucharest. When Mihai was forced to abdicate in 1947, the Queen Mother went to Italy and spent her time between Florence and Lausanne. In 1982, Helen died at the age of 86 in Lausanne, Switzerland.