⬆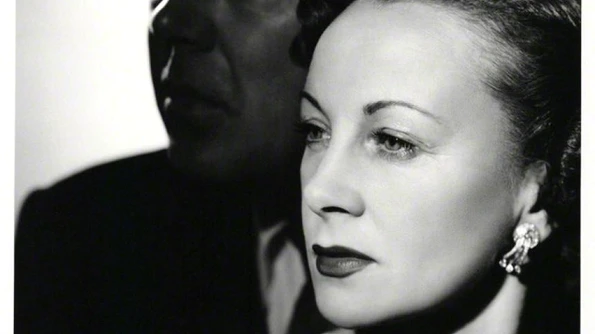 Princess Lilian's and Prince Bertil's Love – a Story Which Captivated the Swedes
She was one of the best kept secrets of the Royal Family of Sweden:a normal, divorced citizen whose relationship with Prince Bertil was seen as a threat to the House of Bernadotte.
The Welsh Princess Lilian and her Bertil kept their love under wraps for many years, until, at the age of almost 60, they received the blessing of the King and had permission to get married.
On March 10th, 2013, at the age of 97, Lilian died in her house in Stockholm. The Royal Palace did not elaborate on the cause of death, yet her Alzheimer's disease and her frail health were not a secret.
She met Prince Bertil of Sweden in 1943, but his royal duties and Lilian's status made him unable to publicize their love affair. The sacrifices they made and the devotion they showed to one another captured the Swedes' hearts.
At the age of 80 in 1995, the Princess said about her husband that "He is a great man and I love him" and "Were I to resume my entire life, it would be about my love"
Lilian Davies was born in Swansea, Wales, on August 30th, 1915 and moved to London at the age of 16, in order to start a career as a model and actress. She managed to get secondary roles in movies and worked as a model for hats and gloves in TV commercials. In London, she met her future husband Ivan Craig whom she married in 1940.
When the Second World War began, Craig was sent to the front in Europe, while Lilian worked in a London factory which produced radio transmitters for the British commercial fleet.
At the same time, Prince Bertil was also in London as the Naval Attaché of the Swedish Embassy. Just before turning 28, Lilian first met Bertil at the luxury night club Les Ambassadeurs. Afterwards, she invited him to a party held at her London apartment. Yet, Lilian admits in her memoirs, My Life with Prince Bertil, released in 2000 that their love story did not begin until Bertil saved her after an aerial raid hit her neighbourhood.
Lilian writes "My prince was so beautiful. Especially in his uniform. He was so charming and caring. And so amusing, we laughed so much together."
At the time, Lilian was married, but her situation swiftly changed when Craig confessed that he met somebody else while he was on the front. Thus, they parted amicably.
However, when Bertil returned to Sweden, his relationship with a commoner became a very delicate problem. Suddenly, Bertil was an heir presumptive to the throne after his older brother died in a car crash and left behind his only child, Carl XVI Gustaf. His other two brothers were dismissed from succession, because they married commoners.
Bertil was prevented by his father King Gustaf VI Adolf from making public his relationship with Lilian, because it would have endangered the continuity of the Bernadotte family. Yet, the couple did not give up on their love and managed to unofficially continue their relationship for many decades after.
In the beginning, they lived in a house in Sainte-Maxime, France and later, they began spending equal time between the French village and Stockholm, where Lilian did not make her presence felt.
Although the Royal Family was reluctant to officially acknowledge her presence, Lilian's charm and warm personality soon won over the Swedes. The newspapers photographed the happy couple playing golf and riding the Prince's motorcycle. When Bertil had to use a walking frame after an operation, she cheerfully nicknamed him "her Bugatti".
In 1976, 33 years since they first met, the new Swedish King approved of their union.
In the same year, during a cold December day, Lilian or "Lily" as the Prince called her became Princess of Sweden and Duchess of the Southern Province of Halland. They were married in a ceremony which took place at the chapel of the Drottningholm Palace, outside Stockholm. The bride was 61 and the groom was 64 years old. They have never had children.
After suffering from unspecified pulmonary problems, Prince Bertil passed away in 1997 at the couple's residence – Villa Solbacken in Stockholm. Health issues forced Lilian to give up some of her royal duties. For instance, in 2006, she stopped attending the annual banquet of the Nobel Prize and in 2007, she gave up going to the Nobel awards ceremony.
In 2010, the Palace declared that Lilian was ill with Alzheimer's disease and was unable to attend the marriage of the Crown Princess Victoria and Daniel Westling, her former fitness instructor.