⬆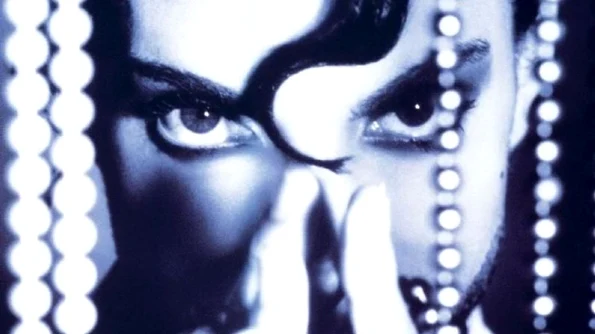 Prince – His Purple Majesty
Prince, His Purple Majesty, His Royal Badness, Jamie Starr, Alexander Nevermind, The Artist Formerly Known As Prince, The Symbol, Christopher Tracy. All of them are names or nicknames Prince Rogers Nelson chose for himself during his career which spawned more than three decades. A chameleonic, very influential, very prolific, versatile and always surprising artist. The creator of the Minneapolis Sound. "To whom it may concern", this is a story about Prince Rogers Nelson.
Prince was born in Minneapolis, Minnesota on June 7th, 1958 to musician parents John L Nelson and Matti Shaw. They had their own band known as the Prince Rogers Trio. In 1976, Chris Moon – Prince's friend-helped him sign a contract with Warner Bros. which would become the only company that offered him control over his creative output. Yet, the same company turned out to be Prince's Nemesis 20 years later by abusively retaining his rights to the songs he composed. Thus, Prince refused to use his birth name and resorted instead to an unpronounceable symbol, a glyph which was also written horizontally like this –O(+>. During those trying times, Prince was known as The Artist Formerly Known as Prince (TAFKAP).
But, in 1978, Prince released his first album entitled "For You" which was produced, arranged, composed and performed by him. On his own, he played all the 27 instruments, yet it had only moderate success. However, Prince was convinced he was destined for great things and thus, a year later he released the album "Prince" which yielded to the charts the now famous songs such as "Why You Wanna Treat Me So Bad" or "I Wanna Be Your Lover" which went straight to number one.
Yet, Prince was unlike any other artist of the 80s. He might not have been the smooth dancer Michael Jackson was, but he had other aces up his sleeve. Prince was like a loose cannon, unorthodox with his music, both spiritual and materialistic, glamorous, decadent, but conservative at the same time. His music was reminiscent of Marvin Gaye's soulfulness, James Brown's volcanic attitude, Earth Wind and Fire's stage extravaganza and Sly and the Family Stone's preaching style. Yet, he was a different type of African American artist:he had no racial or ethnic boundaries and his social activism was for a total liberation of these kind of prejudices. Prince sang to all kinds of audiences combining funky rhythms with white rock, R'n'B, Soul, New Wave, Psychedelia and Hip Hop until he created his own signature musical genre:The Minneapolis Sound. It is an eclectic mix of all of the above mentioned genres, yet it stands out for its faster and less syncopated rhythm as in Funk and synthesizers replaced the horns used earlier in R'n'B and Soul which accentuated rather than filled the songs.
Music was almost pouring out of him. Almost each year, Prince released new songs and albums. In the summer of 1984, he was the first African American to have a movie – Purple Rainand a song – When Doves Cry-at number one in the American Charts. The Time Magazine wrote of him as "an icon which was suitably odd one for these askew times" and People Magazine described his Purple Rain as a "playground where the id runs free." The name of the song/movie comprises the colour purple which naturally draws comparisons to the definitive and ecstatic African American guitar hero, Jimi Hendrix. Also, purple is often associated with royalty and what is Prince, but top music royalty? Prince went on to become one of the most influential guitarists and was featured on many tracks such as Stevie Wonder's So What the Fussor the energetic rendition of George Harrison's While My Guitar Gently Weeps. And so, Purple Rain describes a magic world, an after world where people could ascend only after they've destroyed their prejudices and where they would symbolically attend a religious communion with the divinity.
Prince knew also how to use the shock value of his stage persona, lyrics and fashion style, in order to plant the seed of curiosity inside people's minds. He was and still is very controversial with people either loving him completely or not caring at all about him. As Sam Cooke before him, he was blamed for blending in the same song spirituality and sexuality as well as the reconciliation of the licentiousness and the godliness as well as the bravura of the heavy rock and the carnal sophistication of funk. For instance, he is credited with having the first track – Erotic City-on radio in which he made heavy use of a very known swear word which starts with an f. Also, for his Purple Rain album, especially because of the risqué lyrics of Darling Nikki, he was the first artist to receive the Parental Advisory Explicit Content sticker on his LPs.
His fashion sense has toned down quite a lot since his 1980s excesses, yet he got his point across. Behind his lace pants and feather outfits, there was a strong message which still resonates with us – each of us – we should be free to be whoever and whatever we want. Freedom is the basis of an amazing journey and to the fulfillment of all of our dreams. This was and is Prince's core message. No matter where you come from or who you are, you can still achieve whatever it is that you want, just like he did. An African American child from Minneapolis from a poor background with divorced parents managed to take on the world musically. He became a musical genius. His enduring legacy has influenced artists such as Janet Jackson, Sheila E, Sheena Easton, Jimmi Jam and Terri Lewis and more recently, D'Angelo, Maxwell Rivera or Bruno Mars.
Also, it is said that he has a huge number of unreleased songs in a "vault" and even a follow-up to the Purple Rain album which he refused to make public, because – in his words-it would have been too easy. Besides Purple Rain, Prince had the lead role in "Under the Cherry Moon" alongside Kristin Scott Thomas and in Graffiti Bridge, both inspired by his music and albums. However, they did not enjoy the fame his first movie had. He embarked on many tours with his first band The Revolution and then with the New Power Generation which were sold out and very much loved by music listeners. As of now, Prince has released new music and a video for "Breakfast Can Wait" (watch it here).
Therefore, he has never left and he had never had to make a comeback. His charismatic persona, experimental sounds, witty lyrics and unmatched grooves continue to challenge audiences even today.