⬆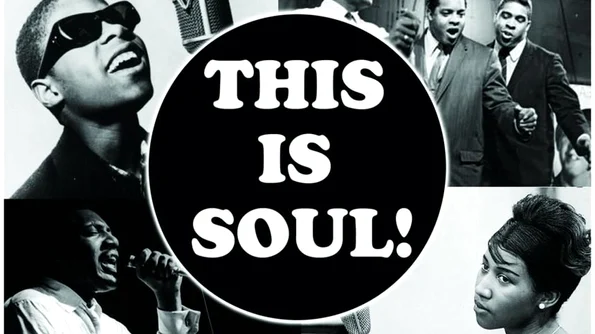 A Short History of the Forbidden Music which Went Mainstream
Nowadays, there is music everywhere:people of all backgrounds/ethnicities sing, dance and sell records. Their audiences are raving whenever an artist or group decides to take the stage and go on a tour around the world. Take for instance Bruno Mars:his latest tour of 2013-2014 suggestively entitled The Moonshine Jungle Tour after one of his hit singles from the second album "Unorthodox Jukebox" was a total hit. People from all over the world bought all the available tickets to his concerts and screamed their lungs out whenever he was on the stage singing. Yet, it wasn't always like this. People who did not fit the WASP (White Anglo-Saxon Prostestant) ideal were not allowed to be in the same place as the Whites or to even perform on the same stages.
The racial segregation between African Americans and Whites was pervasive and went into every corner of every day life and even whereas arts were concerned. Back in the 1940s and even 1950s, the African American music genres were mainly played and listened to underground:in clubs, bars, on the Chitlin' Circuit or on the Gospel Highway. After being King or Queen for an hour or two or how much their concerts lasted, the people who sang went back to being just another person who was not allowed to eat at the same table with the whites in a restaurant. They went home by foot or in the back of the bus. It wasn't until Rosa Parks bravely and wisely decided to make a stand against the prejudiced age old mentality that people are inferior just because of their skin colour. On December 1st, 1955, she refused to leave her seat, in order to let a white person have the privilege of being seated in a bus.
The exact same attitude was sent to the establishment through music:it has challenged the white hegemony, helped breakdown segregation and encouraged the fight for racial equality.The African American music genres were nothing like their white counterparts:they were loud, exciting, funky, sensual, rich in texture and non prejudiced. Yet, this amazing music almost never came into being, since it was restricted to a closed circuit, it almost never reached the audiences it had the potential to attract. However, there were people like Sam Cooke or Ray Charles who knew they could make the crossover to secular music and also, that they could appeal to an "integrated" audience, to use the term of the era.
Naturally, the underlying reason was always to bring about a change in how people perceived the African Americans and to do away with the absurd segregation, however, there was also a financial reason:selling records would be much more profitable if people of all ethnicities/backgrounds bought them. Also, Charles and Cooke made history by ditching the notion that those who crossover from gospel to secular music are cursed upon, since it was thought that they only had to use their God-given talent to sing for the divinity. Of course, the Gospel communities exiled them and especially Sam Cooke and this turned out to be reason why he was murdered on December 11th, 1964.
Yet, Sam Cooke and Ray Charles took the African American rhythms to another level:they went mainstream. White DJs started playing their records on mainstream radio and people came into contact with new sounds and beats. Even though his first released record was the 1956 "Lovable" which was a remake of the gospel tune "Wonderful", he only achieved fame with his 1957 hit single "You Send Me". Besides reaching the wider audience Cooke desired, You Send Me was one of the first Soul records ever produced. Thus, Sam Cooke and his very talented colleague Ray Charles with his 1954 "I Got A Woman" inovated in the realm of sounds and beats by creating a new genre which was defined by the Rock and Roll Hall of Fame, as "music that arose out of the black experience in America through the transmutation of gospel and rhythm & blues into a form of funky, secular testifying".
Soul music can be compared to Sam Cooke's experience: it is the embodiment of the religious gospel genre – Cooke was the lead singer in the gospel group the Soul Stirrers – and the mundane, the profane blues music – secular genre. Also, in a six-part documentary produced by the BBC, Ray Charles' music was very suggestively entitled "The Birth of Soul". "Ray was the genius. He turned the world onto soul music, " commented the singer and song writer Bobby Womack.The term rhythm and blues wascoined by Billboard Magazine journalist Jerry Wexler after he was asked by his editor to find an alternative for the label 'race music'.They helped create a new sound which was reminiscent of the begging and carnality of blues and the spirituality of the religious experience heard and felt in the gospel songs.
After Cooke and Charles redefined music and brought it closer to the audiences's feelings and innate desires, it was time for James Brown to shape the new sound. He became known as the Godfather of Soul, Soul Brother No. 1, The Hardest Working Man in Showbusiness or Mr. Dynamite for his energetic and over-the-top performances. Brown took whatever was left of gospel and poured into his sexually charged lyrics and music. Each of his on-stage performances ended just like a preacher would do in church: with one of his bandmates putting a cape on him and "crowning" him the king of that show so as to give closure to the religious experience he brought the audience with his music. Inspired by Louis Jordan and the Tympany Five singing Caldonia, Brown decided to put on the most glamorous show he could while singing the very socially aware lyrics of how "I don't want nobody to give me nothing",
open up the door, I'll get it myself
Don't give me degenerationGive me true communicationDon't give me sorrowI want equal opportunityTo live tomorrow
Give me schoolsAnd give me better booksSo I can read about myselfAnd gain my truly looks
In 1959, in Detroit, Michigan, Berry Gordy created the first African American owned record company Motown whose name was a portmanteau from the city's name: Motor Town, Mo-town. Gordy had the magic formula which brought his company the prestige, fame and money it is recognised for even today. While working in assembly lines to put together parts of a car, he realised this method could be brought over in the music realm. Gordy hired the best lyricists, song writers, singers, instrument players and even people who clothed and styled his performers. It was the first time when an African American owned company which would go this far to sell its music and to give it a crossover appeal. Berry Gordy boldly entitled his music The Sound of Young America. It was not for white or African Americans, it was for people of all backgrounds, ages and genders. Motown's funky sounds and often bubble-gum lyrics brought Gordy a fortune and made his artis famous all over the world: The Jackson 5, The Supremes, The Four Tops, The Temptations, Stevie Wonder, Marving Gaye etc.
Competing with Motown was a company established in 1957 by two brothers Estelle Axton and Jim Stewart and called STAX (Stewart - Axton). The brothers managed to create a label where African Americans formed the majority of their artists and where they did not feel segregated or outsiders. Their biggest star was, of course, Otis Redding. He single-handedly managed to change the face of music and gave the STAX sound its original flavour. His most iconic tune was the haunting 1967 "Sittin on the Dock of the Bay" which combined Soul and Rhythm and Blues and lyrics inspired by the struggle for equality of the African Americans. Yet, a few days after he finished the song, Otis died in an airplane accident, thus adding to the importance and depth of the song.
So I'm just gonna sit on the dock of the bayWatching the tide roll awayOoo, I'm sittin' on the dock of the bayWastin' timeLook like nothing's gonna changeEverything still remains the sameI can't do what ten people tell me to doSo I guess I'll remain the same, yes.
The same message could be found in Chess Records' star Muddy Waters' Mannish Boy: the demand that people should consider them equals, because there is no difference between a man of white or African American descent: they are all human beings and no amount of melanin in one's skin could change that.
I'm a manI spell child, noThat represents manNo boy, childThat mean mannish boyI'm a manI'm a full grown manI'm a man
I'm a rollin' stoneI'm a man
STAX had other incredible artists such as Sam and Dave, Carla Thomas, William Bell, Booker T. & the MG's, Albert King and The Mad Lads. All of them created a very unique sound, thus giving the nickname "Soulsville USA" to their record company. However, their music was much more socially aware than Motown's which made Berry Gordy rethink his whole formula of creating music.
Yes, music was supposed to be fun and to delight the audiences as well as excite their sense and talk to their hearts, yet being happy all the time and ignoring what was actually happening in the society they lived in with their peers was not to be forgotten. Thus, in 1968 when social and racial unrest started to be very visible in the US, Gordy allowed his composers to write songs such as The Supremes' "Love Child" which were more socially aware than the others. Marvin Gaye contributed to this by releasing the wonderful "What's Going On?" album which was also inspired by the USA's involvement in the Vietnam War.
Father, fatherWe don't need to escalateYou see, war is not the answerFor only love can conquer hateYou know we've got to find a wayTo bring some lovin' here today
Picket lines and picket signDon't punish me with brutalityTalk to meSo you can seeOh, what's going on
So, in time, the music which came from a forbidden America, a music which almost never came into being helped shape the world we know today. The music of former slaves and a segregated "minority" became the soundtrack of the whole nation and later, of the entire world. We could never imagine a world where, for instance, Michael Jackson, Prince or Aretha Franklin were unable to sing, because some thought that their skin colour made them automatically unfit to be talented? To be on TV or to have hit records? You would say it is a very wrong, totally disrespectful, brutal and incorrect. And yes, that is the truth, but there are still many people who think along these lines even today. Then maybe this wonderfully crafted music with electrifying rhythms and powerful lyrics could teach us that racism, discrimination are not valid options and lead to absolutely nothing, but frustration, oppression and unfulfilled lives.
Soul music has conquered the world in the last 50 years-growing from the raw, electric rhythms of the black underclass, it is nowa billion dollar industry with R&B and hip-hop dominating the world's charts. It's been the soundtrack to some of the most extraordinary social, political and cultural shifts. And, together with the civil rights movement, it has challenged the white hegemony, helped breakdown segregation and encouraged the fight for racial equality.